Cryotherapy / Whole Body cooling Our modern society lives by trends. Whether it's in the field of reading, movies, technology (especially), each period brings its share of novelties. And from a medical point of view, we are no exception. For...
Technology is often attributed as a contributing factor to the detriment of one's mental health. What if we could use it instead to feel better during the day, track our symptoms, and lower our stress-level? For World Mental Health day,...
Do you know engaging in physical activity can delay degenerating pathologies and brain aging? Remaining physically fit has a profound influence on your brain, including protection against brain disorders and preservation of brain health. How Does Physical Fitness Impact Brain...
Aging and the immune system As we age, we are confronted – amongst other changes related to aging – with something called inflammaging and immunosenescence. Inflammaging: what does it mean? Our immune system is finely tuned when we are young (children or...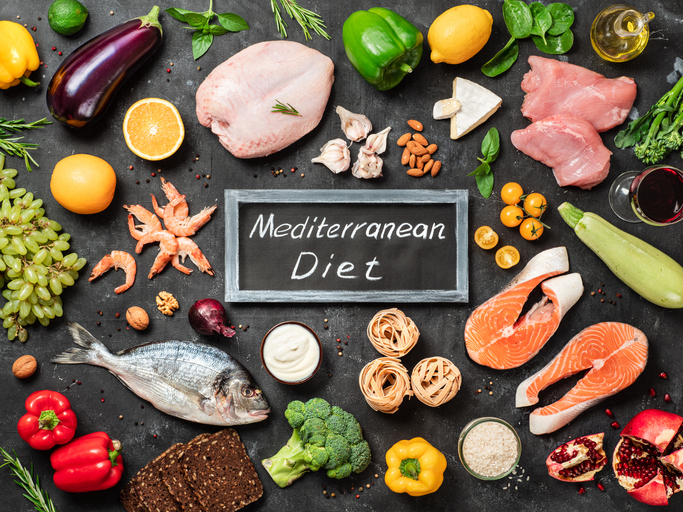 Ever thought about trying out the Mediterranean diet but not sure what it is and whether it truly is the healthiest option for your current health state? If you want to know more about this eating style, you've come to...
There are plenty of diets out there telling you what to eat and what not to eat. But, intermittent fasting is different. It's all about timing. You are supposed to pick an ideal time to eat a meal. The question...
Countless people are looking to improve their diet. They want to implement the healthiest nutrition program to lead a productive lifestyle. One of the most popular ones is time-restricted eating (TRE). But, for many, this eating habit seems too complicated...
Most foods are packed with salt. In fact, we are eating more sodium (tablesalt is chemically sodium chloride) than we realize. An average  adult consumes about 3,400 mg of salt a day. However, the recommended daily intake is less than...
The gut flora is a lot more complex than you think. It plays a key role in our entire health. The problem is, not everyone understands the importance of maintaining a healthy gut. That's why we decided to show you...
Good hydration, and consequently sufficient fluid administration to obtain optimal fluid balance, is of utmost importance for general well being. Even small imbalances, also in perfectly healthy people, will cause negative side effects. Scientific research already has shown that not enough...