Coughing is an essential body reflex, one that protects the body from foreign irritants. Through coughing, the body works to remove the detected irritant before it has the chance to do any harm. However, we often see people dealing with...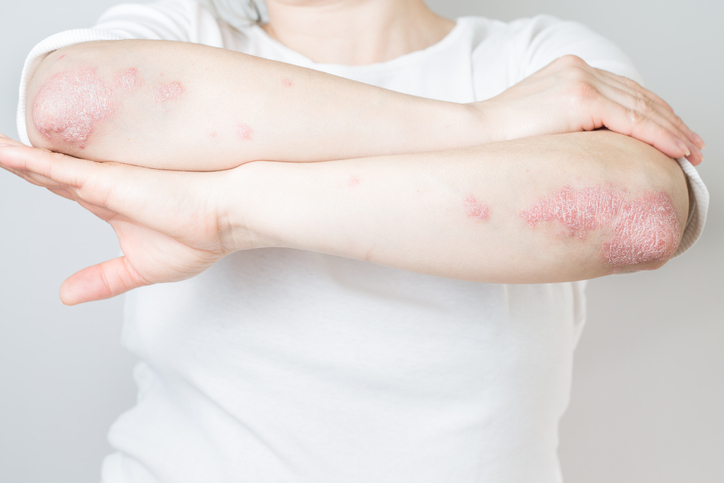 Psoriasis is a chronic inflammatory disease of the skin that can also affect other tissues such as joint surfaces or the eye. There is no single form of psoriasis, but a whole range of different pathologies that can manifest themselves...
Elk van de virussen die hepatitis veroorzaken, is potentieel dodelijk omdat het leverweefsel ernstig kan worden beschadigd en de werking ervan op middellange tot lange termijn kan worden geblokkeerd. De beste manier om je tegen hepatitis te beschermen is door...
De lever gezond houden is essentieel om problemen met de goede werking van de lever te voorkomen. Een gezonde voeding, met evenwichtige hoeveelheden koolhydraten, eiwitten en vetten, is noodzakelijk om de lever gezond te houden. Maar naast voeding is ook...
Une bonne alimentation est essentielle pour un fonctionnement optimal du foie. Votre foie continue à remplir ses fonctions normales tant que vous avez une alimentation saine et équilibrée. Votre foie a également pour fonction de métaboliser les protéines. Les protéines...
De regulering van de koolhydraat-, eiwit- en vetstofwisseling is een essentiële functie van de lever. De samenstelling van micronutriënten in de voeding heeft een grote invloed op de gezondheid van de lever. De lever wordt kwetsbaarder voor ziekten als de...
Niet alleen je tanden kunnen beschadigd raken door te veel suiker, maar ook je lever. Je lever produceert vet uit slechts één soort suiker, fructose, dat hij in zeer beperkte hoeveelheden nodig heeft. Te veel suikerconsumptie kan bijdragen tot veel...
De lever is een van de belangrijkste organen van het menselijk lichaam. Hij vervult een aantal essentiële functies, van het ontgiften van de bloedsomloop tot de productie van eiwitten en cholesterol en het bevorderen van de spijsvertering. Wat je eet...
Hepatitis is een ontsteking van het leverweefsel die schade aan de lever kan veroorzaken, waaronder diffuse of vlekkerige levernecrose. Een van de belangrijkste oorzaken van hepatitis is een virale infectie. Er zijn andere oorzaken, zoals toxische hepatitis, hepatitis ten gevolge...
Hepatitis is een term die wordt gebruikt om een ontsteking (vaak infectieus van aard) te beschrijven die de lever aantast en een verstoring van zijn functie veroorzaakt. Hepatitisvirussen vallen de lever aan en kunnen leiden tot acute of chronische hepatitis....
We use cookies to optimize our website and our service.
Functional

Altijd actief

The technical storage or access is strictly necessary for the legitimate purpose of enabling the use of a specific service explicitly requested by the subscriber or user, or for the sole purpose of carrying out the transmission of a communication over an electronic communications network.
Preferences

The technical storage or access is necessary for the legitimate purpose of storing preferences that are not requested by the subscriber or user.
Statistics

The technical storage or access that is used exclusively for statistical purposes.

The technical storage or access that is used exclusively for anonymous statistical purposes. Without a subpoena, voluntary compliance on the part of your Internet Service Provider, or additional records from a third party, information stored or retrieved for this purpose alone cannot usually be used to identify you.
Marketing

The technical storage or access is required to create user profiles to send advertising, or to track the user on a website or across several websites for similar marketing purposes.