Introduction This November 2021, we will be talking about brain tumors during the Brain Cancer Awareness Week, a topic still relatively unknown to the public. Yet, brain tumors, even though not very common in the general population, represent the second...
The whole world celebrates 19th June as World Sickle Cell Anemia Day. It focuses on raising awareness of the most common genetic disease, also known as Sickle Cell Disease (SCD). In this post, you'll find out what this disease is...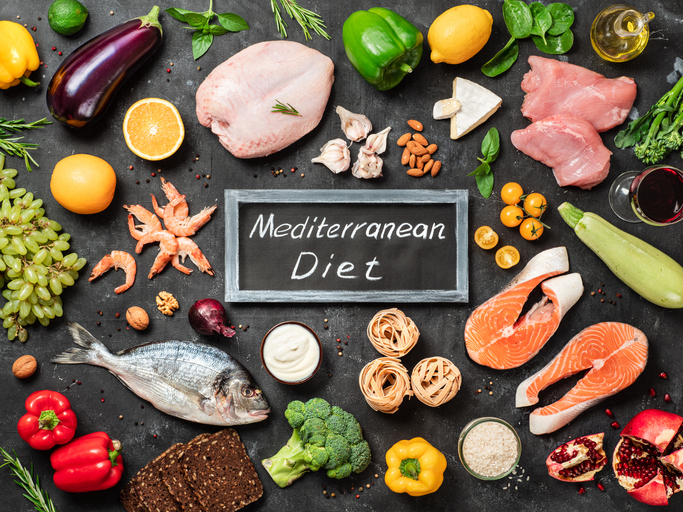 Ever thought about trying out the Mediterranean diet but not sure what it is and whether it truly is the healthiest option for your current health state? If you want to know more about this eating style, you've come to...
There are plenty of diets out there telling you what to eat and what not to eat. But, intermittent fasting is different. It's all about timing. You are supposed to pick an ideal time to eat a meal. The question...
Countless people are looking to improve their diet. They want to implement the healthiest nutrition program to lead a productive lifestyle. One of the most popular ones is time-restricted eating (TRE). But, for many, this eating habit seems too complicated...
Almost 50% of adults in the U.S. have elevated blood pressure (hypertension). The problem is, not everyone knows they have it. Multiple factors can put you at risk of developing hypertension. It's crucial that you learn to manage it if...
Most foods are packed with salt. In fact, we are eating more sodium (tablesalt is chemically sodium chloride) than we realize. An average  adult consumes about 3,400 mg of salt a day. However, the recommended daily intake is less than...
The gut flora is a lot more complex than you think. It plays a key role in our entire health. The problem is, not everyone understands the importance of maintaining a healthy gut. That's why we decided to show you...
Risk factors of ovarian cancer: an overview A risk factor is anything that increases the chances of getting or developing a disease. While certain risk factors can influence the development of ovarian cancer, most of them do not directly cause...
Symptoms of ovarian cancer an overview Ovarian cancer can cause several signs or symptoms. Women are more likely to have symptoms if the cancer has spread to other organs. The most common symptoms are: Bloating  Abdominal pain Trouble...
We use cookies to optimize our website and our service.
Functional

Always active

The technical storage or access is strictly necessary for the legitimate purpose of enabling the use of a specific service explicitly requested by the subscriber or user, or for the sole purpose of carrying out the transmission of a communication over an electronic communications network.
Preferences

The technical storage or access is necessary for the legitimate purpose of storing preferences that are not requested by the subscriber or user.
Statistics

The technical storage or access that is used exclusively for statistical purposes.

The technical storage or access that is used exclusively for anonymous statistical purposes. Without a subpoena, voluntary compliance on the part of your Internet Service Provider, or additional records from a third party, information stored or retrieved for this purpose alone cannot usually be used to identify you.
Marketing

The technical storage or access is required to create user profiles to send advertising, or to track the user on a website or across several websites for similar marketing purposes.